Today is Wordless Wednesday around the Blogosphere, where participants post a picture that doesn't really need explaining. But a lot of people explain anyway. :-)
We are heading out to DC for the afternoon, but I wanted to get this in first. Hopefully I'll have something to write about tonight after being out of the house for a change!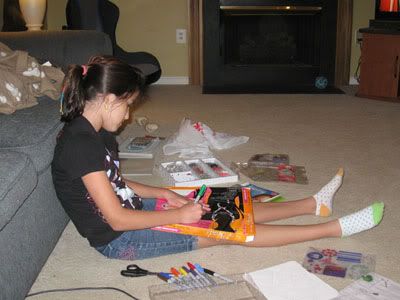 Becca busy making Shrinky Dink jewelry...