I found this meme today, and it looks like fun. I have cleaning to get to, so I just wanted to put something on the blog until I can get back online later. Happy Friday!
I started "Friday Photo Flashback" because I have so many pictures from my PRE-digital camera days. I thought it would be fun to scan them and share them here with you. I'm having so much fun doing this, that I would love for you to join me, too! So dig out the photo albums and put your scanner to good use! Don't forget to sign in to MckLinky so we can all visit and comment on each others blogs!
This was taken around 1976 or so, at some Wild West amusement park in Florida. I remember it was a really cool place, but it was one day less at Disneyworld! That's my little brother Dave in the photo with me.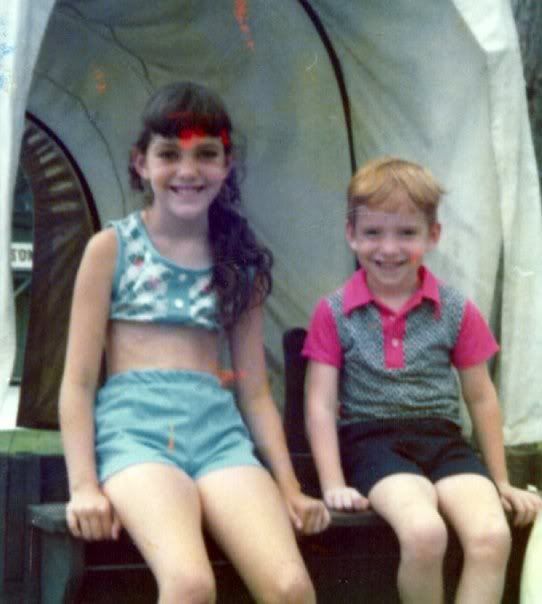 Anybody can participate in Friday Photo Flashback here!