So I mentioned that we had an earthquake here in Maryland on Friday. No damage, no injuries, just a freaky occurence.
However. About 8:10 last night, my dogs started going crazy, barking out the back patio doors. I turned to see if maybe one of the cows from the farm had gotten into our yard (it's happened before), and got to see a huge part of our monster oak tree that towers over our house fall to the ground with a huge BOOM. It just barely missed our back porch, and our dogs had just come in from the back yard a few minutes before.
This is how the tree looked a few minutes before: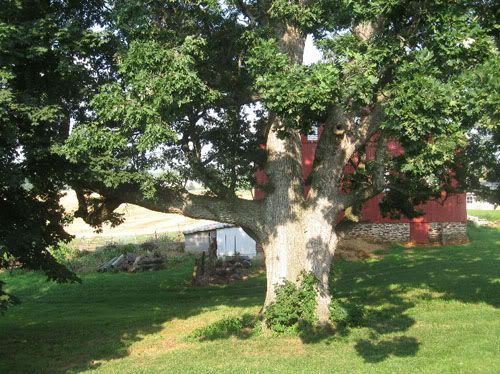 And this is how it looked after:
We had a tree expert come out right away, since half the tree was still standing, and we were worried it could fall on the house while we were sleeping. Thankfully, we were safe. The split and fall were caused by a fungus that had rotted the tree over the past few years. We think the earthquake on Friday triggered it to fall.
I'm so glad nobody was hurt, including our dogs, and that our house wasn't damaged, but it's still very sad. That tree has been there probably 200 years, and it was beautiful. Now they have to cut the entire thing down to be safe.
More pictures of the chaos: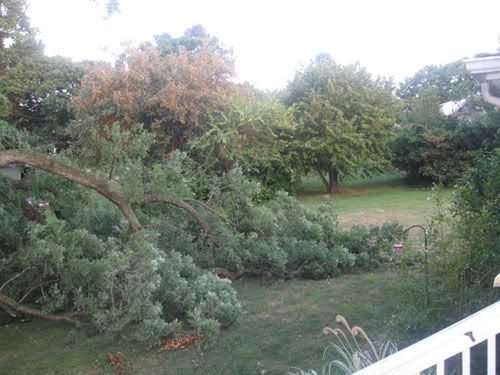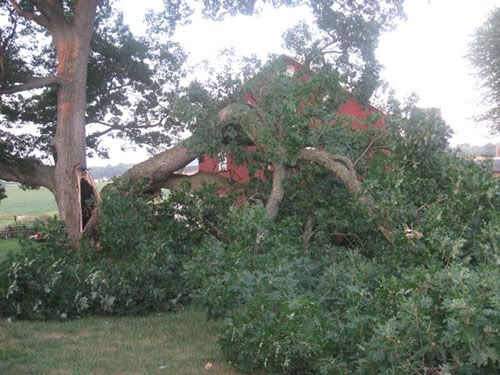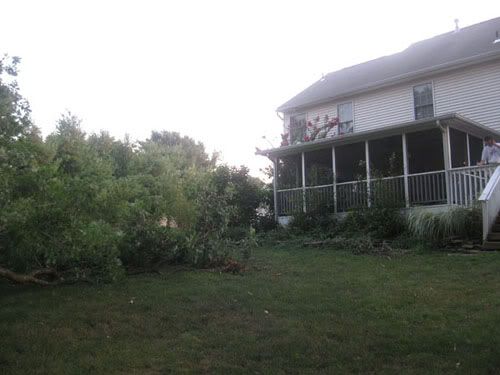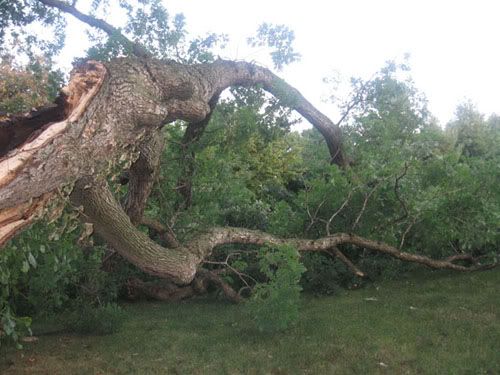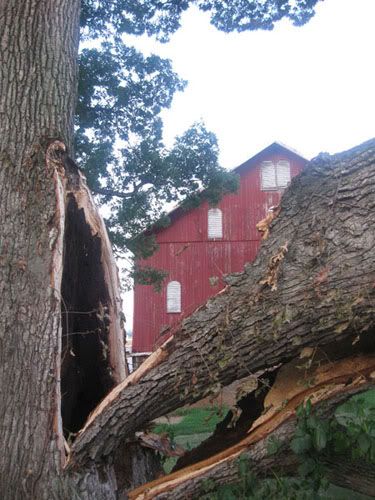 And today's action when the tree guys came (at 6:30!):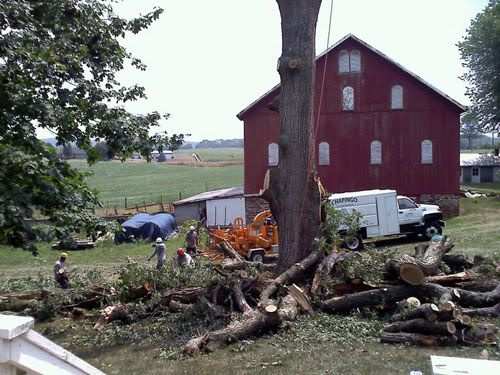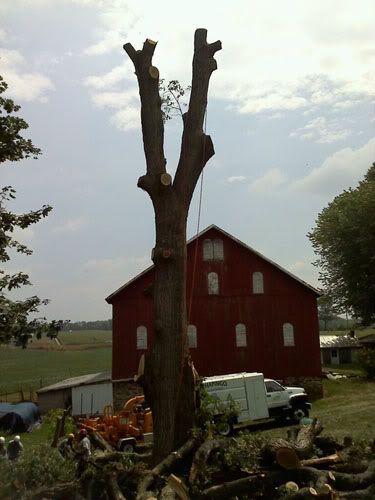 It makes me sad to look out the back window right now. I guess I should look on the bright side - we now have a much better view of the barn and cows.