Today's Thursday 13 is about my BFF, Michelle. We have been friends for about seven years, and I couldn't get through life without her!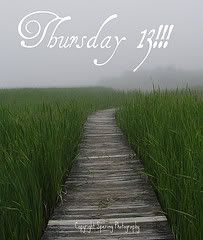 Thirteen Reasons Why I Adore My Best Friend
1. I can count on her for anything.
2. I can trust her with anything.


3. She's a great mom.


4. She's a great second mom to my kids.



5. She is mischievous and fun to be with.


6. She is a riot and not only makes me laugh, but has a great laugh herself.



7. She's up for adventures or just going out shopping (as long as I drive). :-)


8. She is beautiful both inside and out, with a great smile.



9. She doesn't care if my house is messy when she stops by (and it usually is).


10. One of the few people I can talk on the phone with more than a few minutes (phone phobia).



11. Doesn't mind my quirks, such as my phone phobia and weird shyness.


12. Found out just the other day that I am an atheist, and she still loves me. This means more to me than she can know, especially since she's a devout Mormon.



13. She is the sister I never had, but always wanted.


Love you, Michelle!
Find other Thursday Thirteen participants here.