In honor of Ringo Starr's 70th birthday yesterday, I'm posting 13 of my favorite Beatles' songs. NOT my 13 favorite - just 13 of them, because I'm such a Beatles freak, I have a lot more than thirteen. So here are just a few.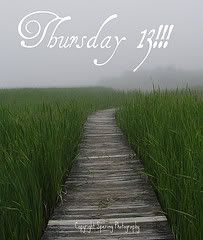 1. Good Day Sunshine
2. Here Comes the Sun (the Beatles Love Album version)
3. Get Back
4. Penny Lane
5. The Night Before
6. Another Girl
7. Eleanor Rigby
8. Sgt. Pepper Reprise/A Day in the Life
9. Back in the U.S.S.R.
10. Can't Buy Me Love
11. Lady Madonna
12. She's a Woman
13. Ob-La-Di, Ob-La-Da
OK, it may have been Ringo's birthday, but I didn't list any of his songs. I actually prefer Ringo's post-Beatles solo work. I don't care for his songs in the Beatles too much. The above are also all-Paul vocals - no coincidence there! I am a HUGE Paul fan. I've got tickets to see him August 19th in Pittsburgh - I can't wait!
See other Thursday Thirteen participants here.