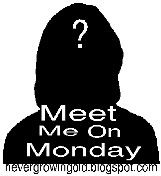 1. What is your favorite pasta dish?

I love pasta in almost every form, but a simple bowl of tortellini with a little butter, fresh ground pepper and some Parmesan is my favorite.
2. What is the last thing you do before going to bed?

Shut down my computer, brush my teeth and stumble up the stairs (if my sleep aid has kicked in).
3. How many nights a week do you go out to eat?

We go out to eat only about once or twice a month, at least when school starts. We might go out a little more often in the summer, especially when we go on day trips.
4. Are you an avid book reader?
My to-be-read shelf plus library books: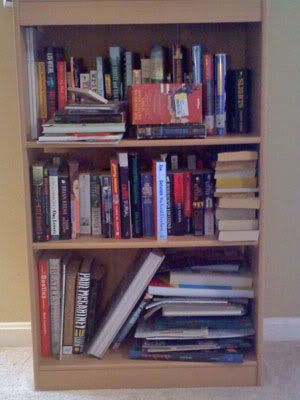 My book collection (not including books strewn about the house) - the books on this shelf are categorized and alphabetized: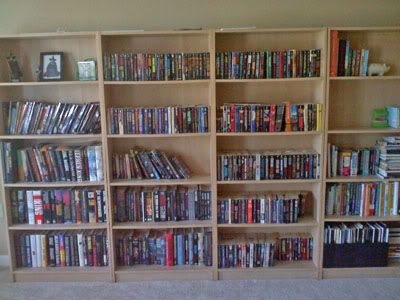 5. Would you rather have x-ray vision or bionic hearing?
I really don't want to see strangers' birthday suits on a daily basis, so I'll pick the bionic hearing.