My mom-in-law is an avid photographer, but had gotten bored with the same-old, same-old around to take pictures of. So I took her to Georgetown in Washington, DC for a change of scenery. I don't know about her, but I got a few nice shots myself with my cell phone and crappy camera. Plus it was just a really nice day.
Our first stop was Clyde's for lunch. I haven't been there since I was in my late teens. Georgetown used to be a real party town when I was in my teens and 20s, but has become more of a shopping zone now.
I like this picture, even though there is reflection from across the street.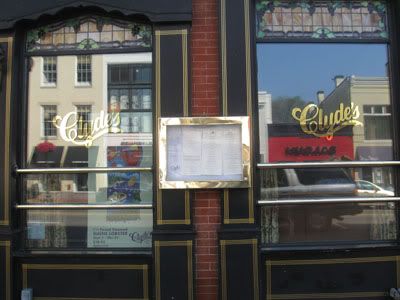 Inside the restaurant: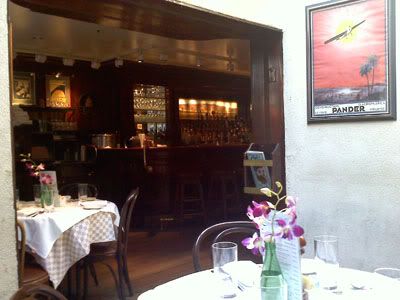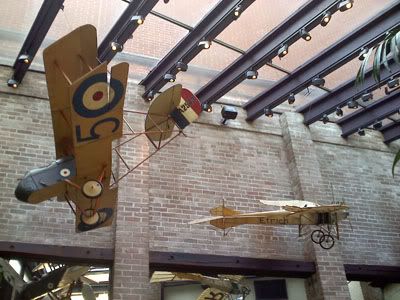 I tried headcheese. Chris's mom saw it on the menu and thought it would be good, but asked the waiter if she could try it first. He was very nice and brought out a nice-sized piece for her. I had to try it; I couldn't let something that daring sit there without giving it a whirl. It wasn't bad, actually, but the texture was off, somehow. I wouldn't order it. But neither did she.
For lunch I had a pizza - and this was no ordinary pizza. It was a ham, caramelized onion, fig, bleu cheese and honey pizza. It was AMAZING. I've never had anything like it. Why no picture? Because by the time I realized I should have taken one, I had practically demolished it. Hey, I was hungry.
Next it was off to the Georgetown Waterfront Park. On the way there we checked out the C&O Canal: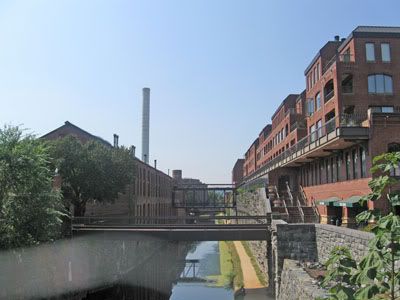 Then spotted a pretty church, which was unfortunately blocked by a tree: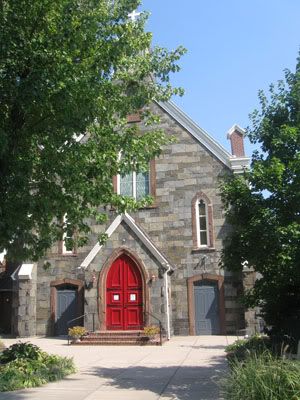 Can you see the bee in this cluster of flowers? If you know me at all, I was very brave to get that shot!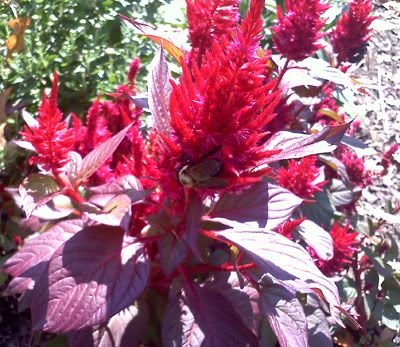 You can see the Kennedy Center from the Waterfront Park: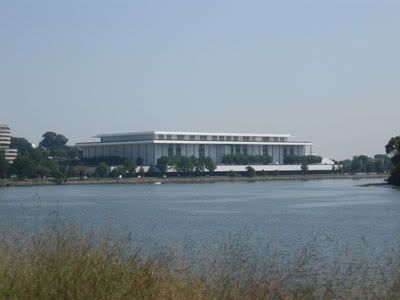 The Key Bridge: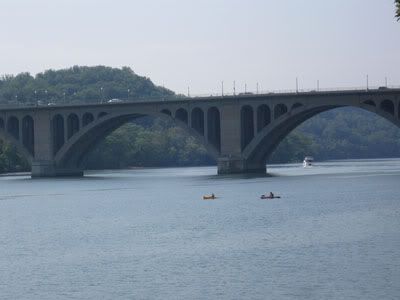 And people in the water (stand-up kayaking?):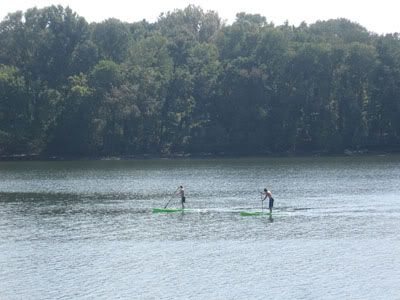 Then we trudged back up the very steep hill on Wisconsin Avenue. Our plan was to get a cupcake from Georgetown Cupcake.
This bank has been on the corner of M Street and Wisconsin Avenue for as long as I can remember: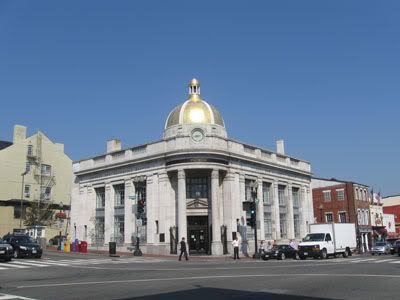 We couldn't make it to Georgetown Cupcake without stopping for a drink at Dean & Deluca: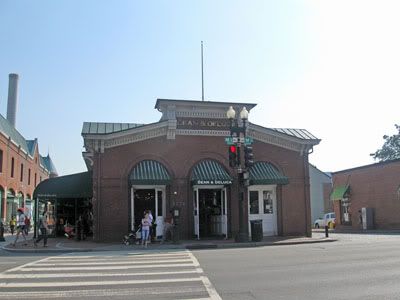 Then finally, we made it to Georgetown Cupcake. Again no food picture because I DEVOURED IT. But it was a caramel apple cupcake that made me wish I had bought two instead of one.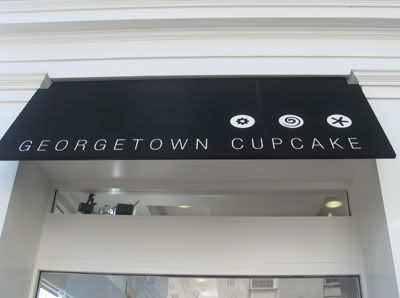 This guy permanently reads in The Shops at Georgetown, which used to be quite the busy mall with hoity-toity stores, but now seems to be mostly empty with crappy stores: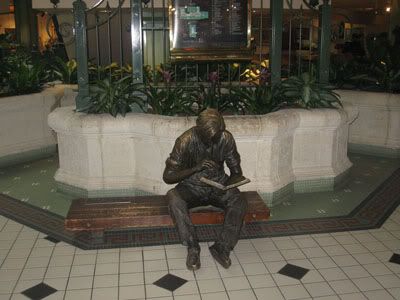 A wonderful day! Our next photo tour will be in Old Town Alexandria (VA) on another nice day.