Not that I expected differently, but Thanksgiving was very nice. Usually we go first to my in-laws for a noon feast, then to my parents' for dinner. We're all pretty roly-poly by the time the day is over. Unfortunately, my mother-in-law isn't feeling well and wasn't up to making her yearly feast. So we just went to my mom's for dinner.
While I missed my in-laws and my mom-in-law's incredible stuffing, my mom put out a delicious spread. And I must say, my pumpkin pie was pretty yummy, as was the fudge I made. So a nice day was had by all of us, even the dogs. They were pretty excited about going bye-bye in the car and my mom even cooked the giblets for them, so they made out like bandits.
Pictures? OK:
My girls: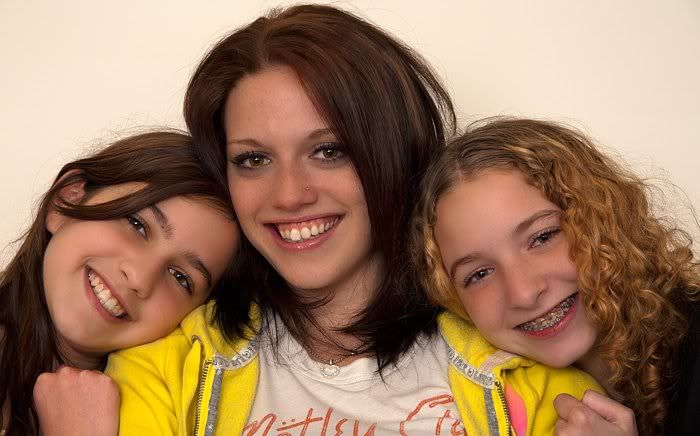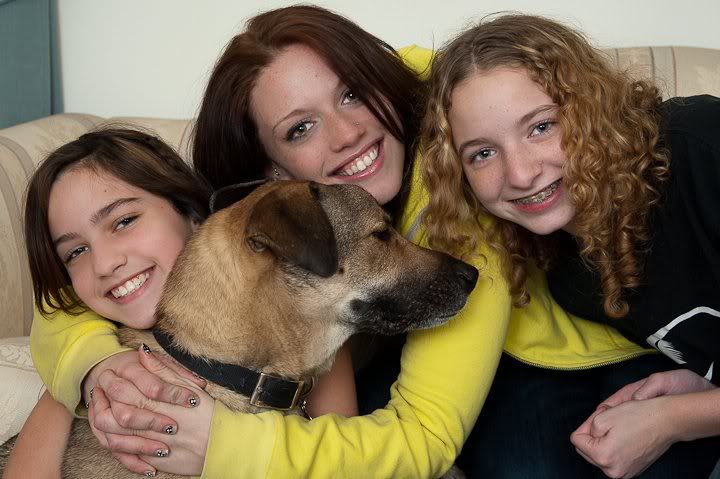 Becca and me: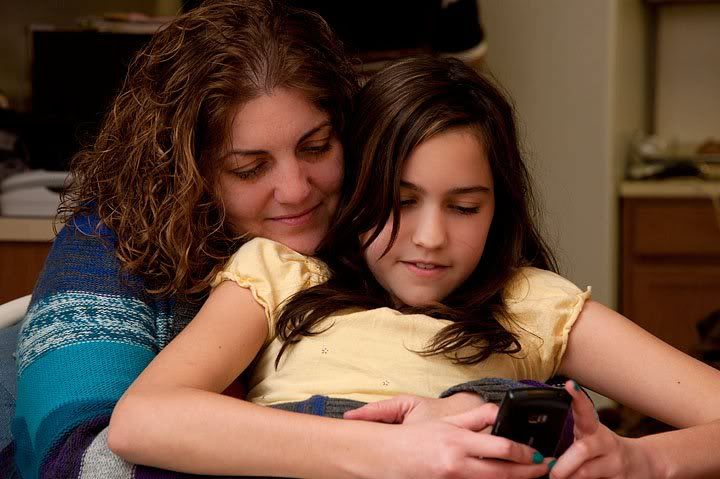 And, of course, Sandy and Jack hoping for turkey to drop (it did):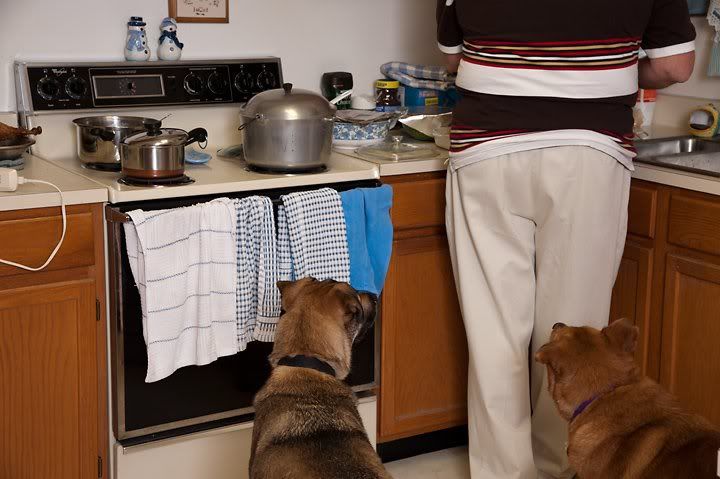 And now for some cool news - I had my first article published in our local newspaper today (The Brunswick Citizen)!! I wasn't sure my article would be good enough, so I was so excited when I checked the paper today. Here's hoping there will be more to come!