This week, it's all about Jack. Ten of my favorite pictures of him. For a dog who gets on my last nerve almost daily, he has certainly gotten under my skin.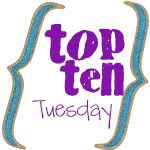 First, my favorite picture of both dogs. This photo makes me very happy.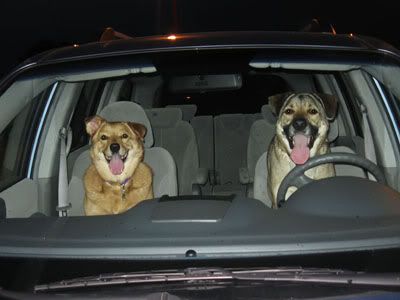 After a hard day of getting on my nerves.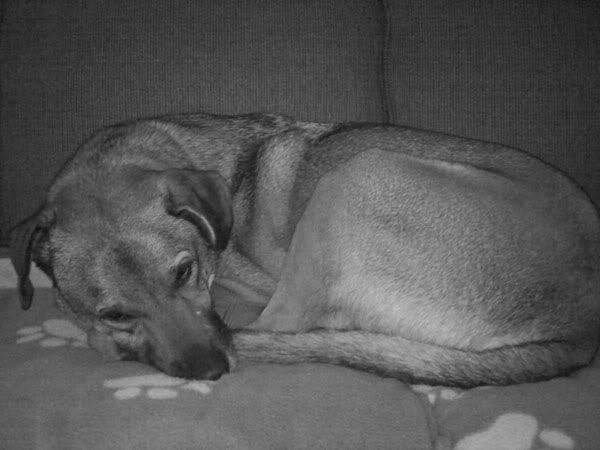 >
Not letting me take a nap.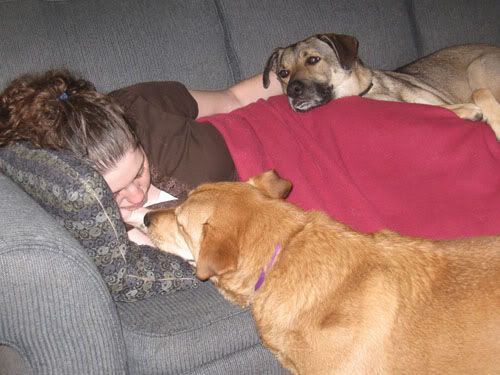 Trying desperately to be a lapdog.
Doesn't matter how many times you throw the ball, he is NEVER satisfied.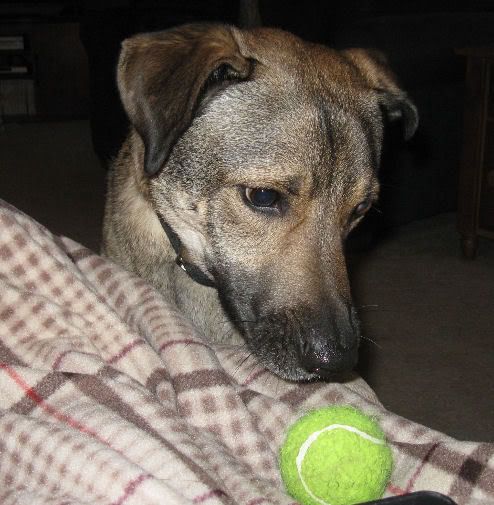 His breath could be used as a weapon of mass destruction.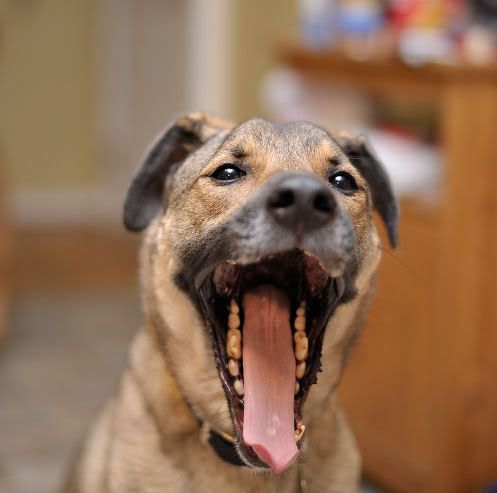 And he always kisses me with that deadly breath.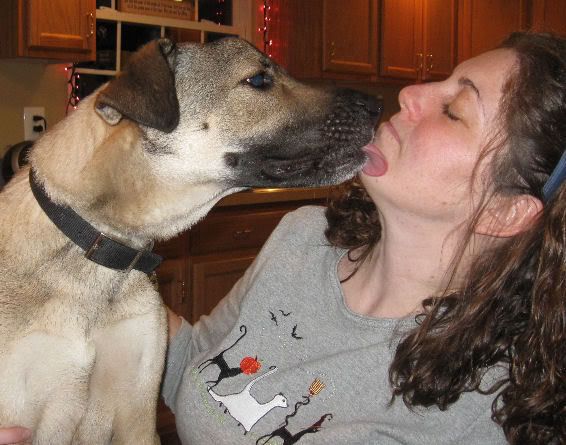 He loves to bother Magic, too. She's not as patient as I am.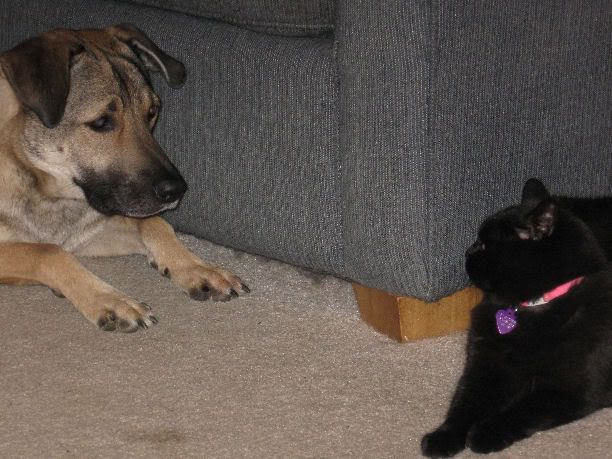 Howling is one of his favorite pastimes.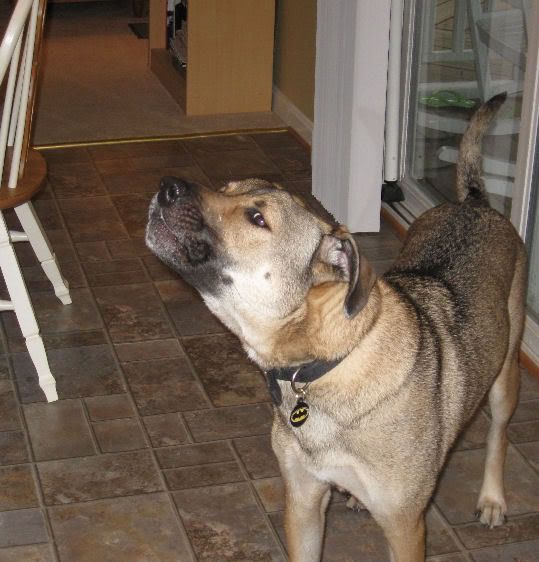 But his favorite activity is gazing at me as he falls asleep, many times throughout the day.