Getting to Texas was a lot faster than getting home. Partly because we took a side trip on the way back - we stopped to check out Beale Street, which is kind of the Bourbon Street of Memphis, Tennessee.
It was amazing. The energy was palpable; you could hear music from all directions, people performed on the street, and it was an absolutely perfectly gorgeous day to visit. I really wish we could have stayed until it got dark; I'm sure it would have been quite the sight to see with all the neon lights.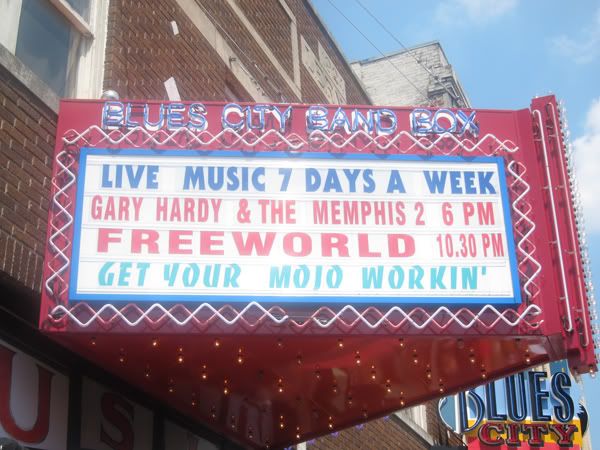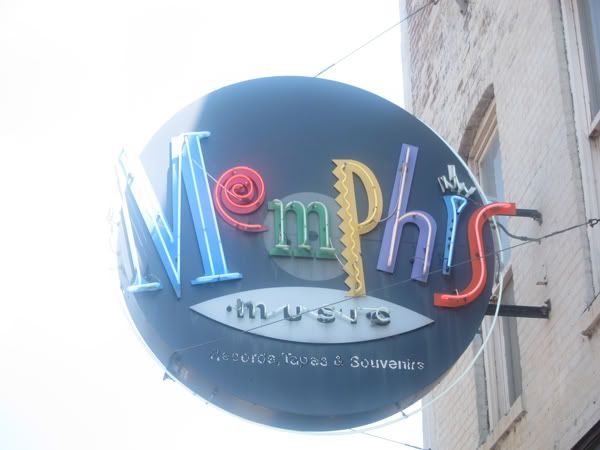 A cool shop: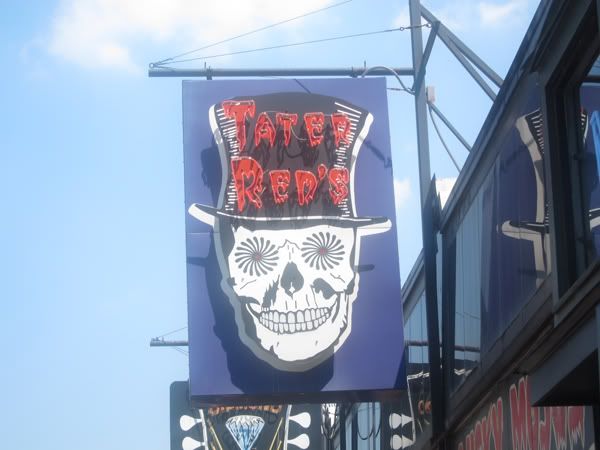 It had a zombie Elvis: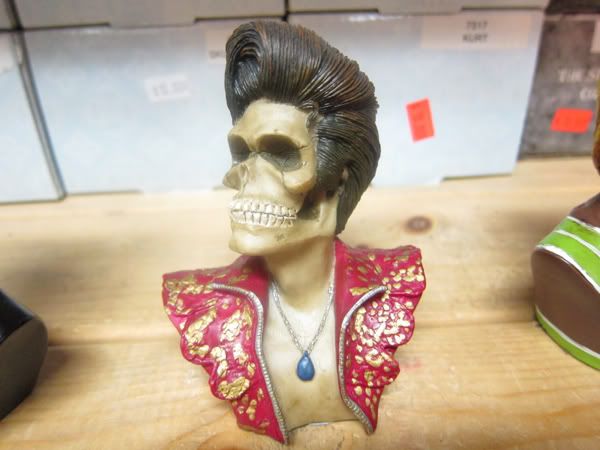 More neon lights: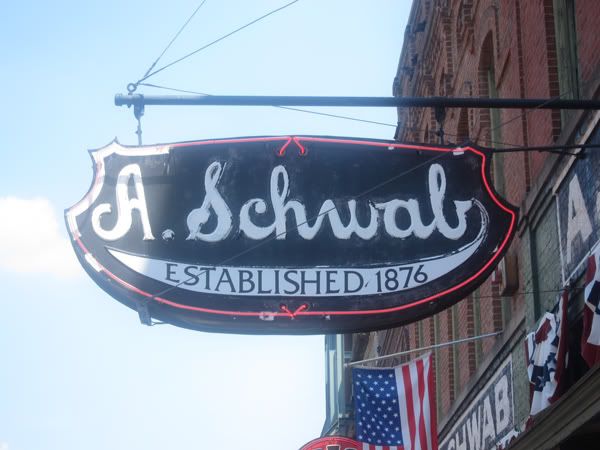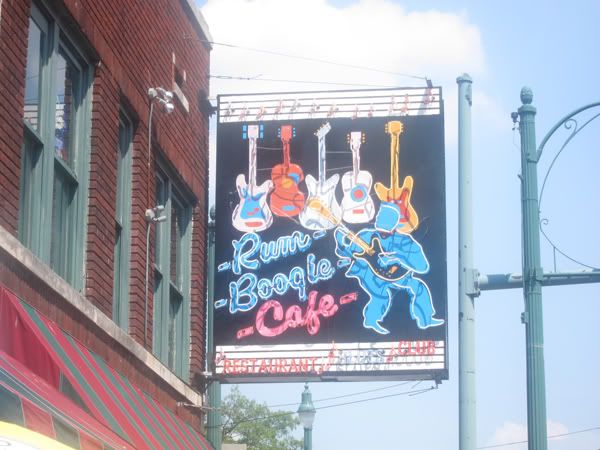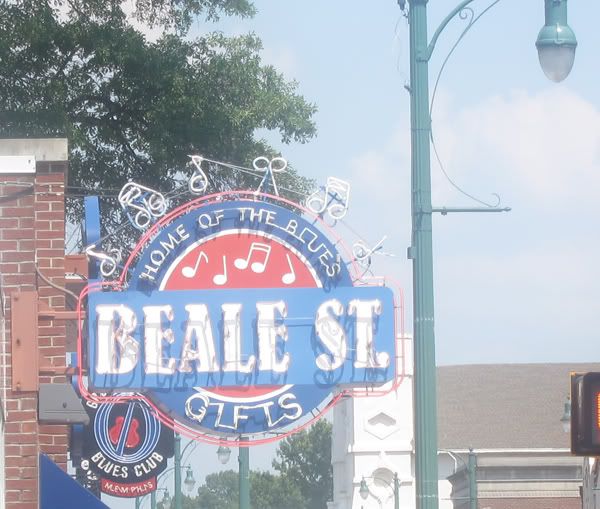 A couple of musicians in a beer garden: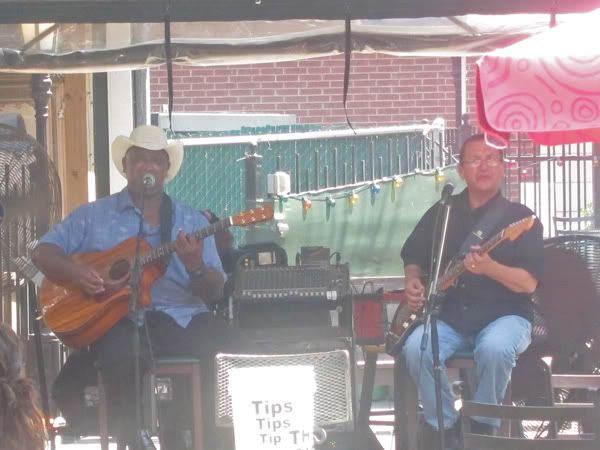 Then we finally went to my intended destination: B.B. King's Blues Club, where I wanted to have real Memphis-style ribs for lunch. It's a very cool place.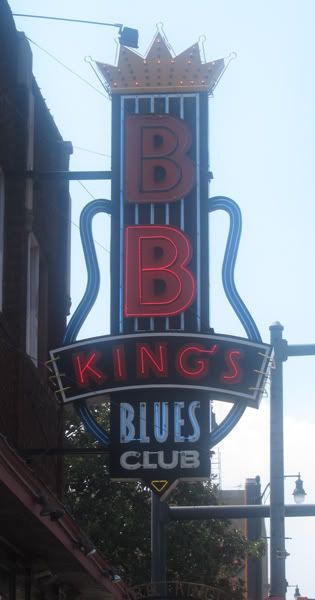 The stage was empty when we got there: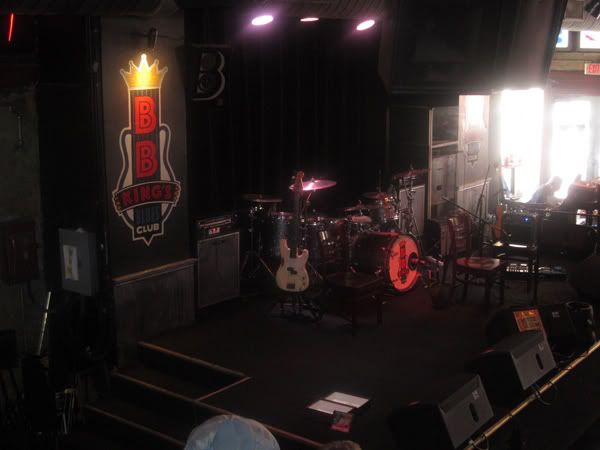 But then The Carl Drew Blues Band took the stage and rocked the house. I have never heard blues music live before, and it was an awesome treat.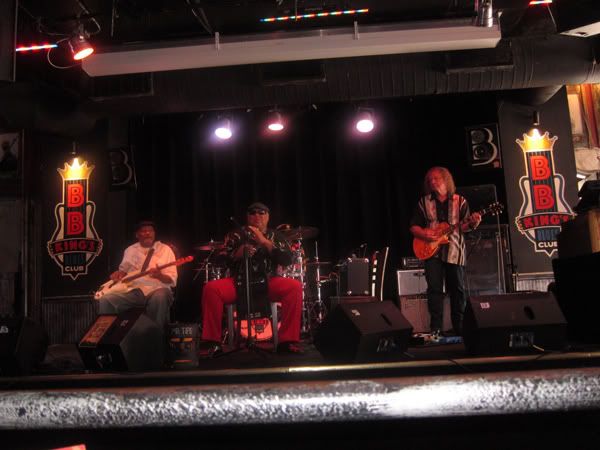 The ribs were amazing, and eating them while a live band played was amazing. I really enjoyed that little side trip. Sarah really did as well, and Becca liked it, but I'm not sure if Lauren and Becca could really appreciate why the experience, and all of Beale Street were a great experience. Maybe one day.
A few photo ops, of course: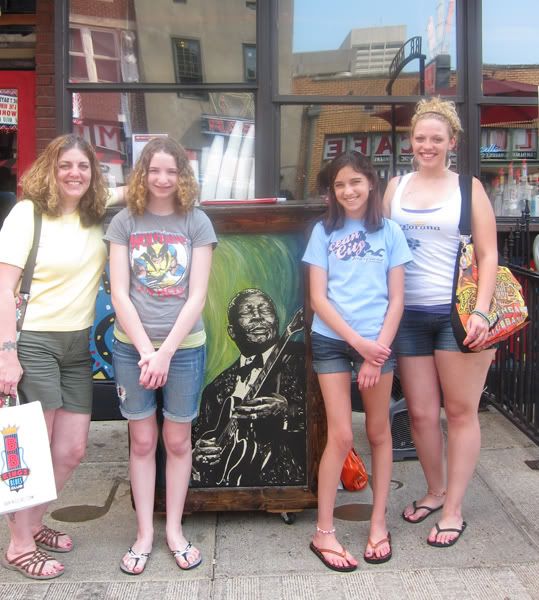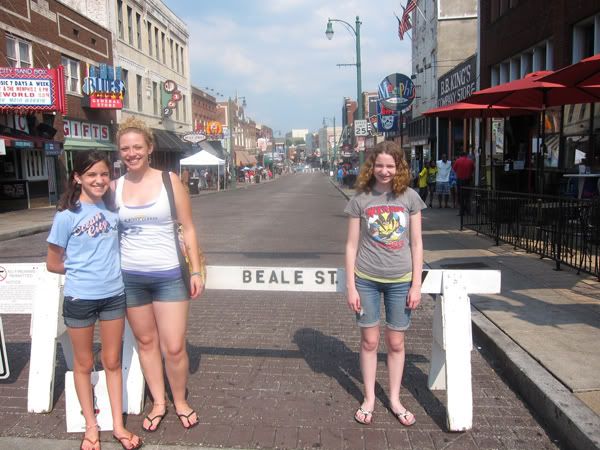 The King himself, immortalized: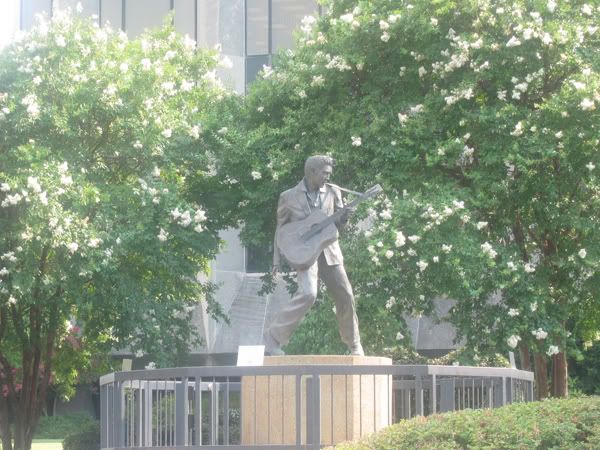 And then it was time to hit the road again, and head home. But first a few minutes to check out the Mighty Mississippi: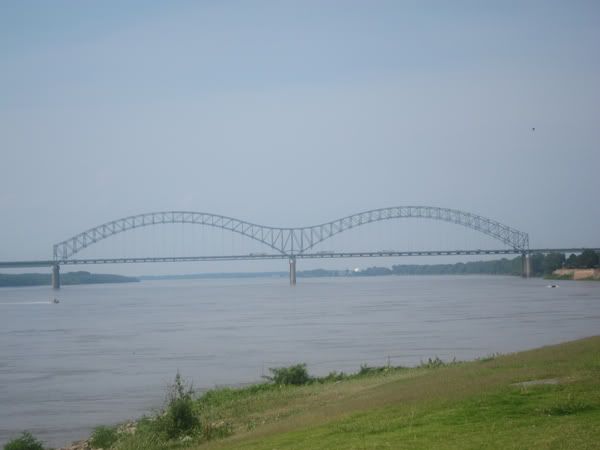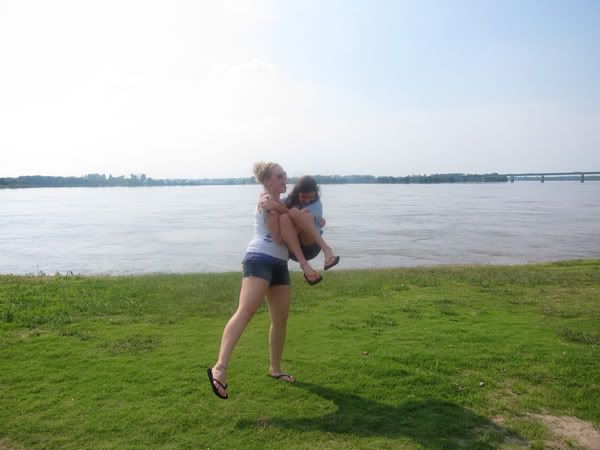 The ride home was soooo long. Tennessee is a long, boring state to go through on Interstates, and so is Virginia. The following day we hit storms almost the entire way through Virginia, and I was white-knuckling it for hours. Wiped me out. We were all glad to get home, but will always look fondly upon our adventures in Texas and Tennessee!
Next road trip in one week - NYC to see Paul McCartney at Yankee Stadium!