On Wednesday, my dad, the girls and I headed out to Fort Worth for the afternoon. First we stopped by Billy Bob's for an early BBQ dinner; Billy Bob's is the world's biggest honky-tonk. It's a pretty cool place - it hosts rodeos, musical acts, and other neat stuff. There are plaques on the walls where famous people have put their hands in cement - kind of like in Hollywood.
The food was great, but we couldn't hang around and check out the rest of the place; they were setting up for some kind of benefit that was closed to the public.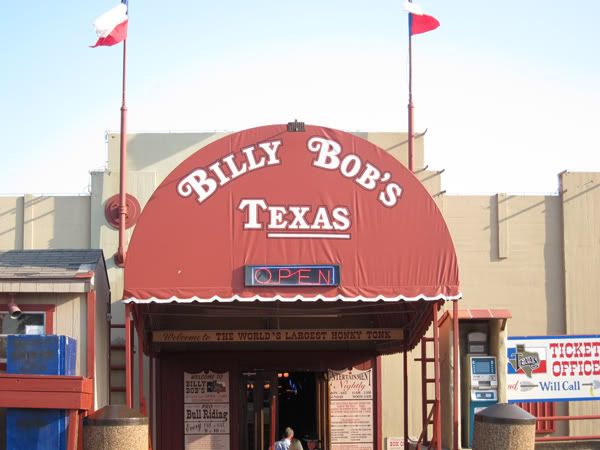 The girls enjoying the atmosphere: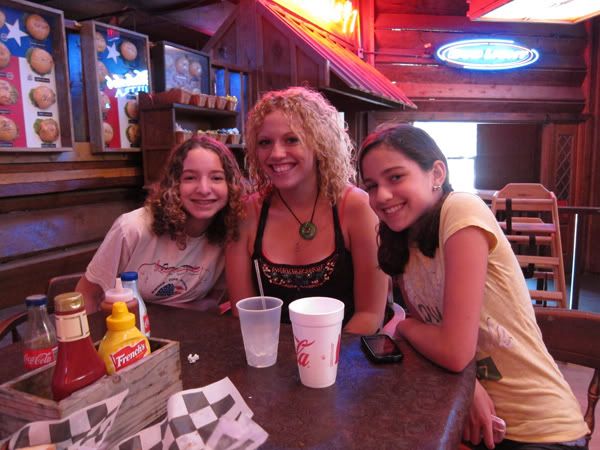 And Becca checking to see if her foot matches the singer's foot in the plaque: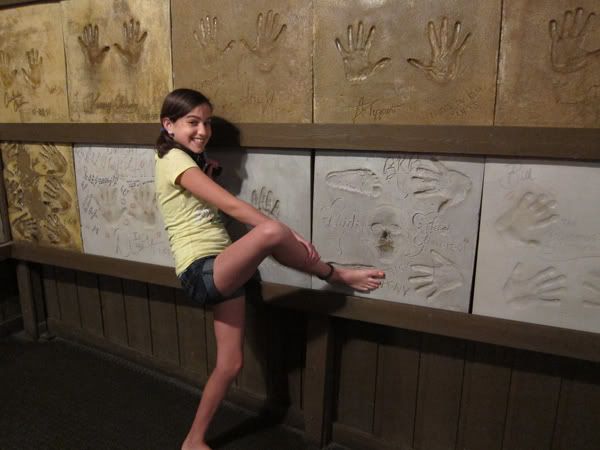 Leaving Billy Bob's: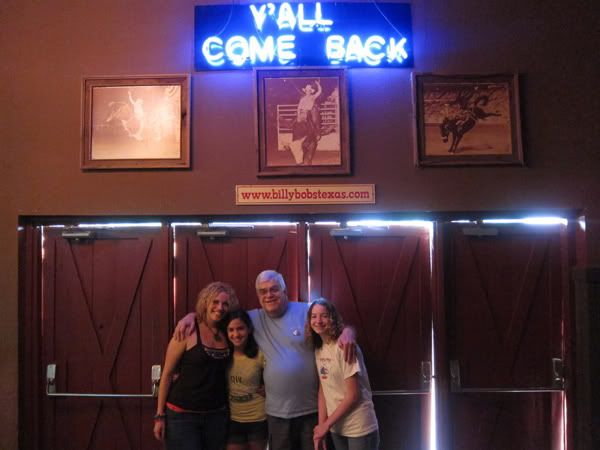 Sticking naughty children where they belong: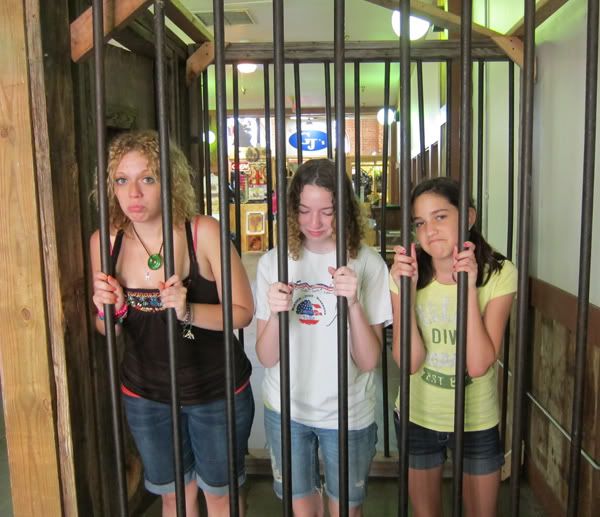 Then we headed for the stockyards for a little sightseeing and shopping: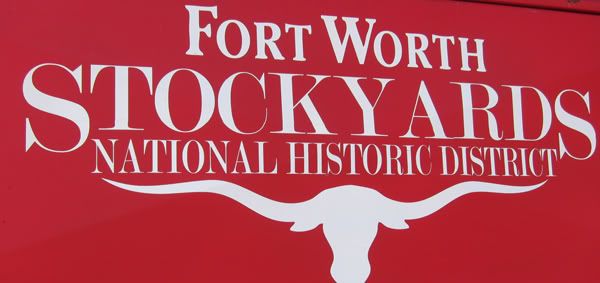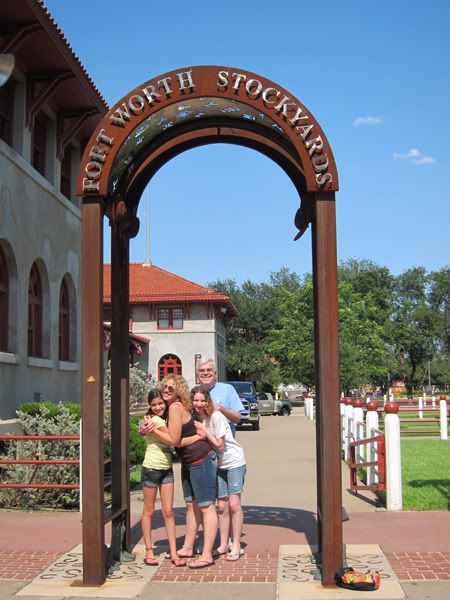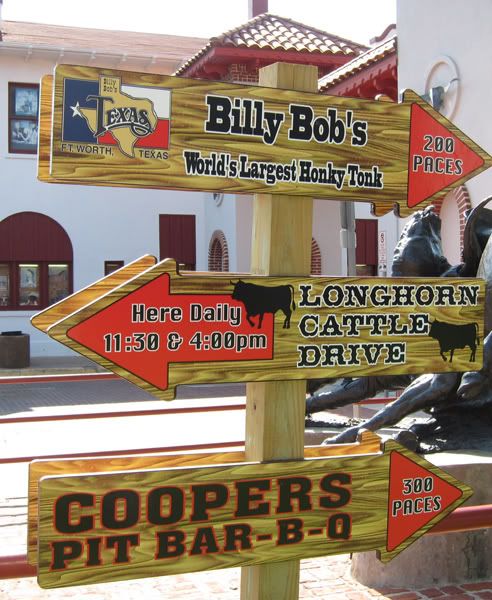 Some beautiful longhorns: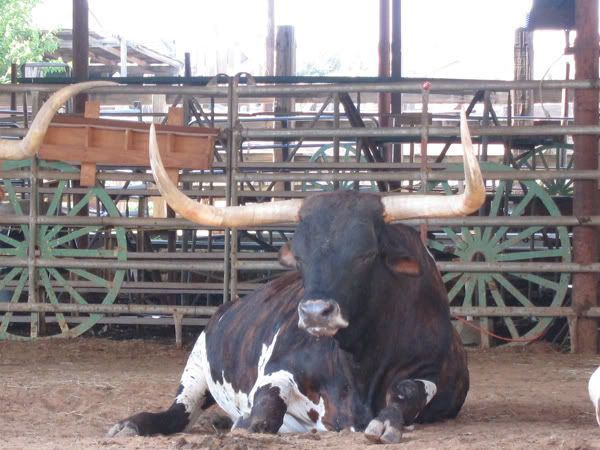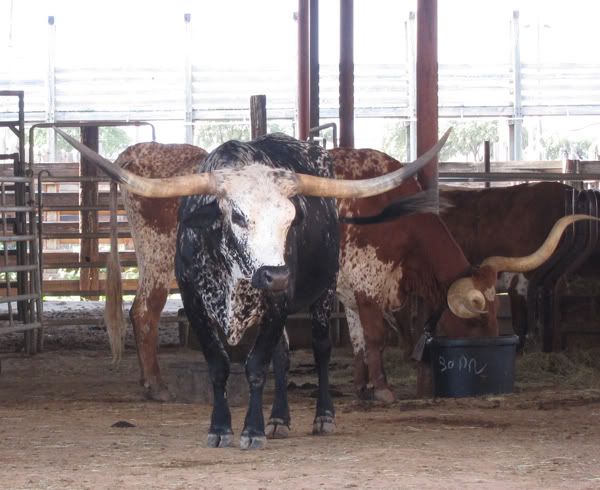 Being goofy in the gift shop: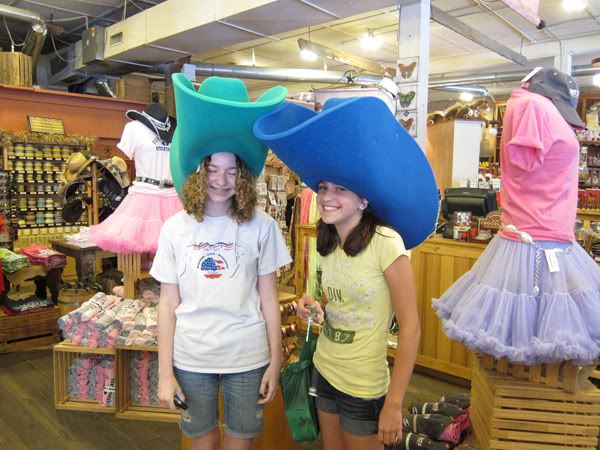 Then, and here is where I enter bad mom territory once again, we were hot and thirsty from being out in the Texas sun, so we made our way to one of the bars lining the street. And this wasn't a family place, like Billy Bob's, or like Applebee's or something. This was a REAL bar, and a dive at that. It was great.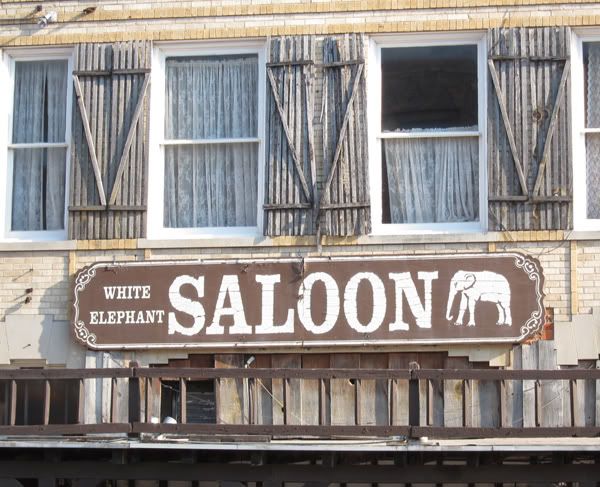 Nice decor - beer signs all around, hundreds of cowboy hats lining the walls and ceilings, party advertisements. Unfortunately, we'll be missing this party: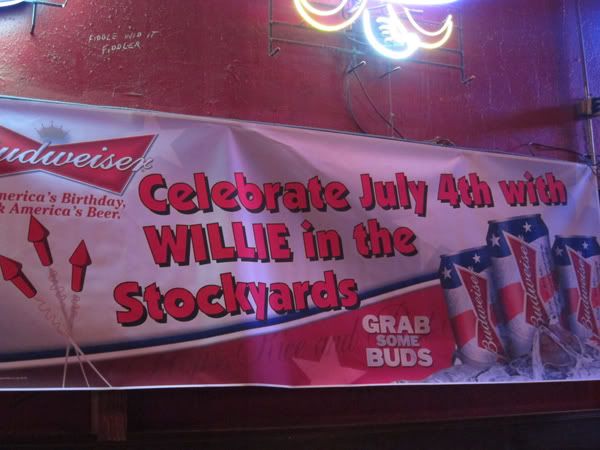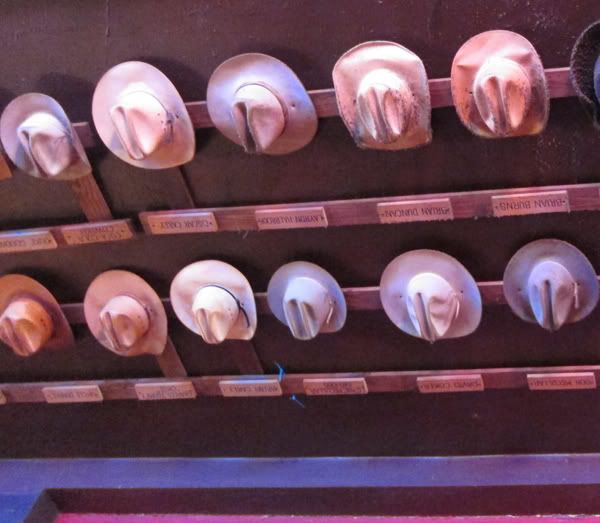 The old wooden table had tons of graffiti carved into them. So my little girls decided to immortalize their first visit to a dive bar at the ages of 13 and 15 by carving their own initials.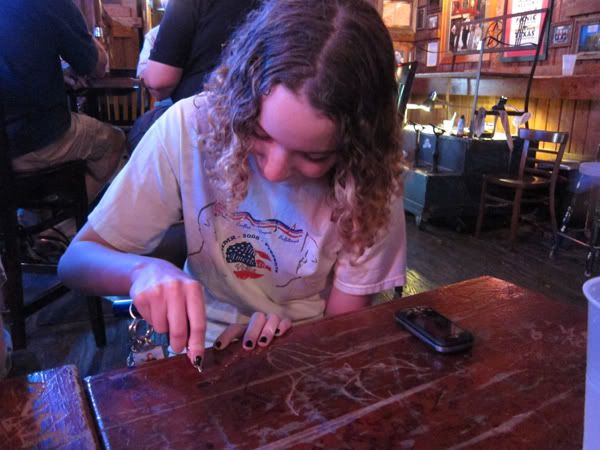 This is supposed to say LMW, but Lauren had a little trouble: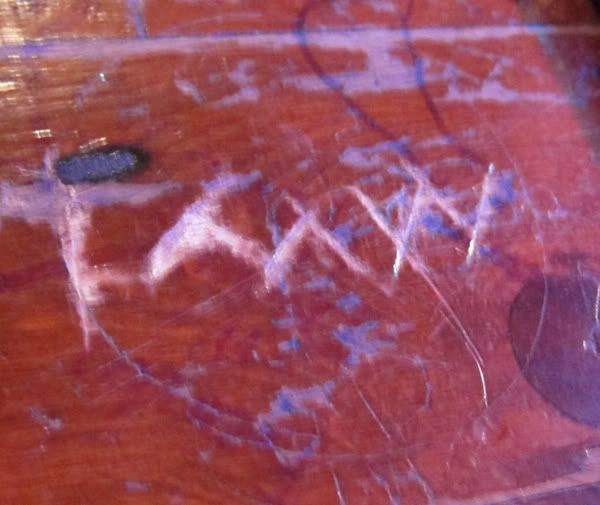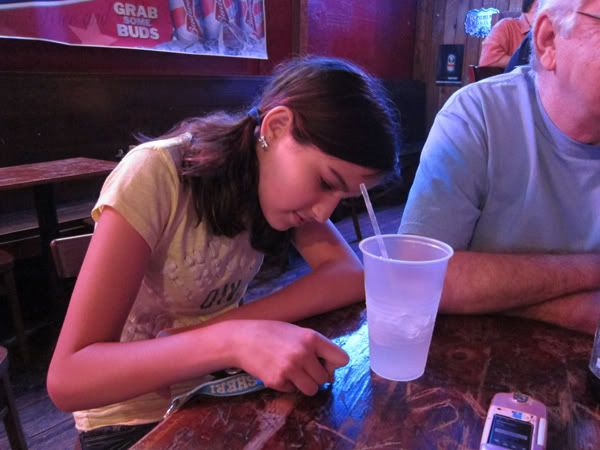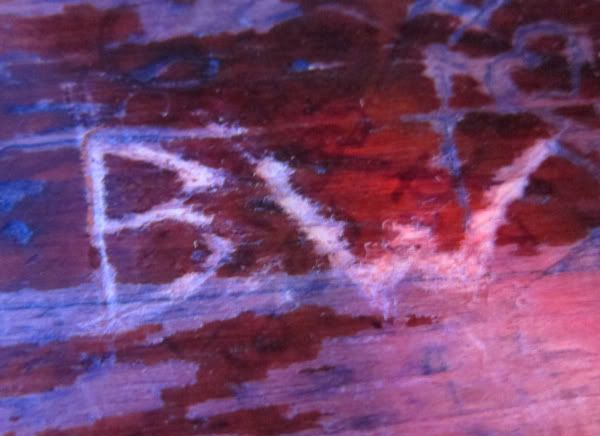 Sarah carved hers as well, but she's legal: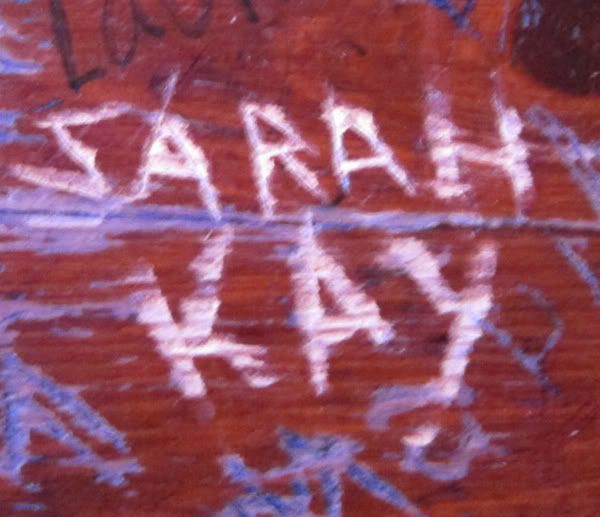 All shopped out and ready to go home: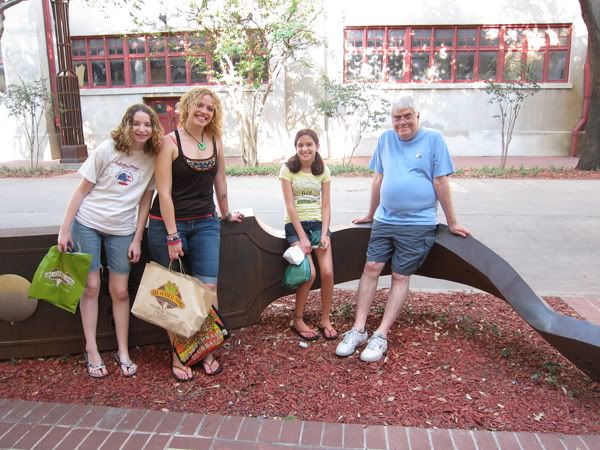 Even more Texas adventures to come!