I swear, this past winter seemed to go on FOREVER. The cold lasted in May at times, it was dreary and school didn't end until June 15th - which is so stupid.
But I let Becca blow off the last day, and took her, my mother-in-law, and two of Becca's friends to Ocean City overnight. Lauren chose to stay home and attend a band pool party. She's at the age where hanging with Mom and Grandma isn't as cool anymore.
As soon as we checked into our hotel, The Princess Bayside and got settled, we headed right for the beach.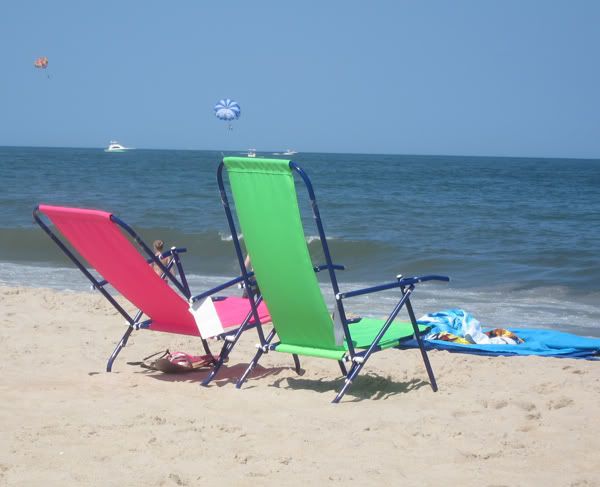 The girls looked adorable in their suits: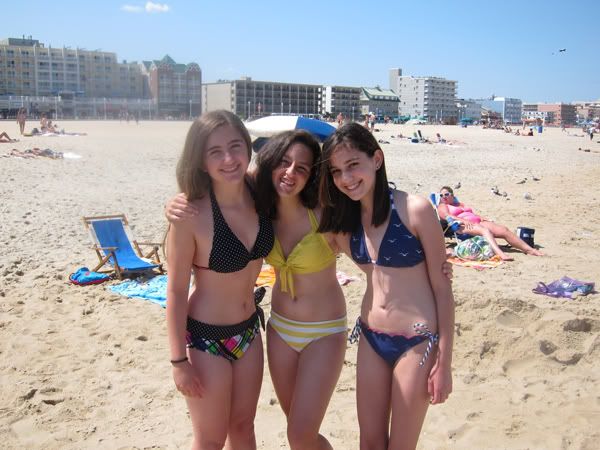 Becca absolutely loves the beach as much as I do: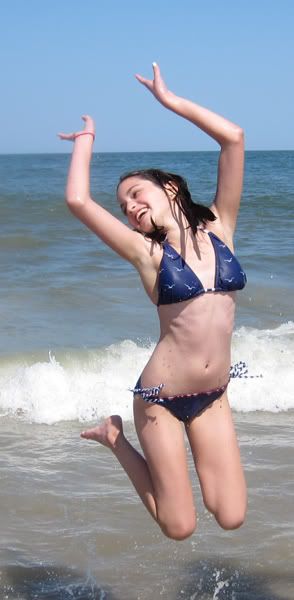 Then they wanted to check out the hotel roof pool, which is really nice. They also have a pool bar. Mom and I just got Diet Coke, but next time there will be an icy-cold beer in my hand.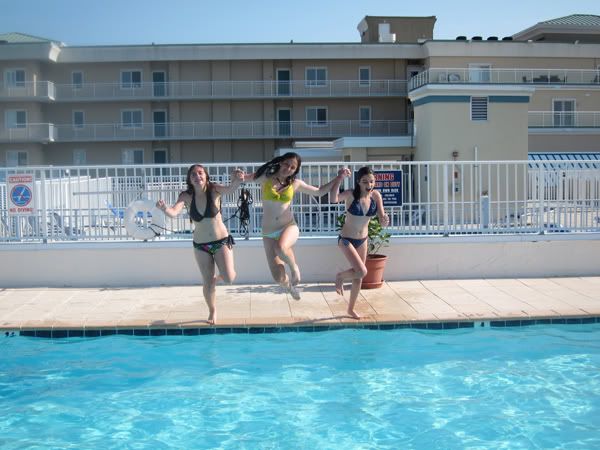 After we freshened up and got dressed, we headed to Fish Tales for dinner, which is one of my favorite restaurants. It sits right on the bay, and I love to watch the sun set as I wait for my food.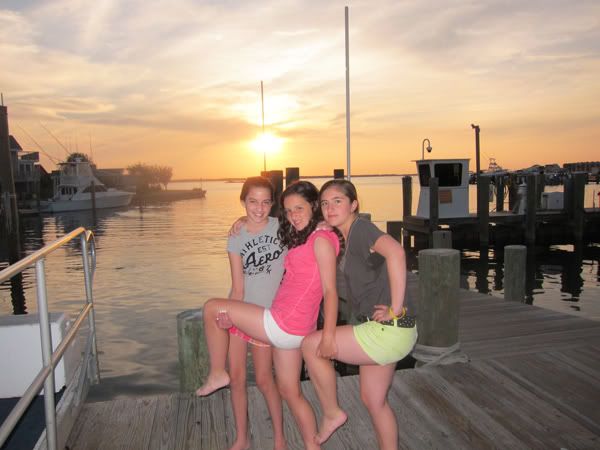 Mom and I had mango margaritas, hers frozen, mine on the rocks (hold the salt, please!):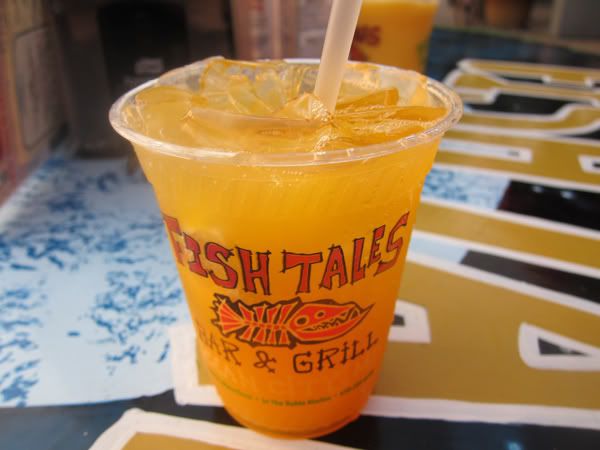 We walked the Boardwalk after dinner, where the girls ran us ragged going from shop to shop, trying to spend the money apparently burning holes in their pockets. Finally, around 11pm, we called a halt and went back to the hotel.
The next morning, the girls hung out on the deck while Mom and I got ready.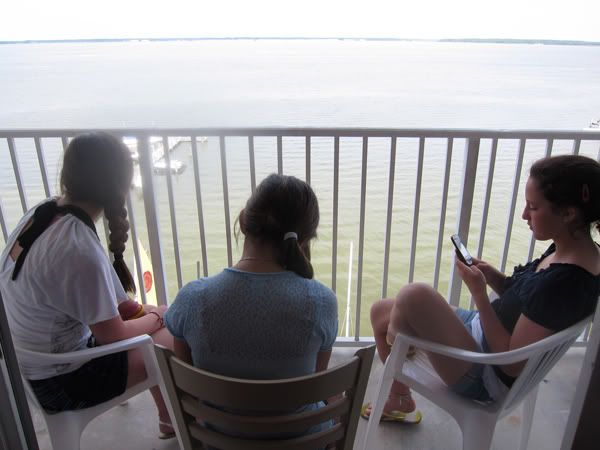 We had breakfast at The Fractured Prune, which has the best donuts IN THE WORLD. Then it was back to the Boardwalk for the girls to shop. Becca climbed into a hammock, which swallowed her up: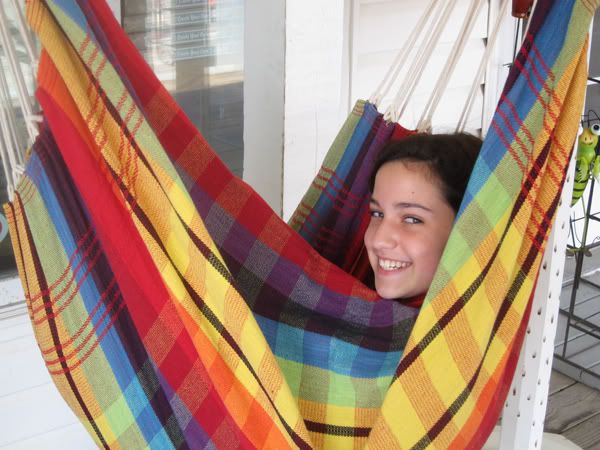 After the girls FINALLY found stuff to buy, we headed to Seacrets for lunch. Seacrets is a rowdy bar by night, but they have great food during the day and they let kids in then. It's also right on the bay, and those over 21 can sit on floats right on the water. Someday I will do that! Mom and I split the crab dip and a plate of fruit: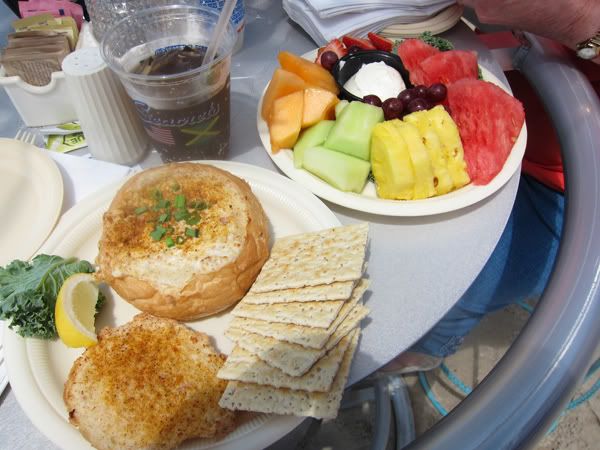 And this guy was just waiting for the girls to finish and leave the table: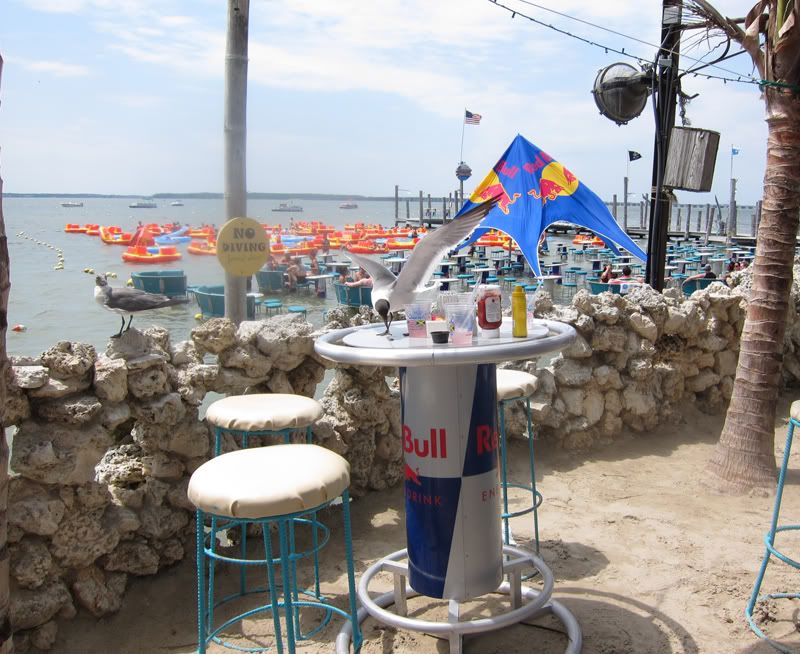 After lunch we took the girls to ride go-karts. I actually rode one for the first time! I let Becca drive; I was too nervous to drive. Once that was done, we headed to the Boardwalk again for a snack and so Mom could buy some taffy, and then we headed home.
Can't wait to go back, but first there's another road trip in our future, and it's a big one - we're driving to Texas!